Automatische Bandfördersystem-Fließband in unserer Haushaltsgerät-Fließband , der grüne Riemen läuft, der angetrieben durch Motor, die Produkte werden auf das laufende Band gesetzt, um an einen anderen Platz zu transportieren, den Sie benötigen. Die automatischen Montagelinien sind unsere Hauptprodukte in unserer Heimanwendungs-Fließbandserie . Die Laptopmontagelinien und Monitormontagelinien können zu diesen Bandförderersystemen entworfen werden, die Kosten sind ökonomisch, vergleichen Sie mit unserer anderen Haushaltsgerätmontagelinie . Der Aluminiumrahmen ist stark und ordentlich, einfach zu montieren. Bitte kontaktieren Sie uns für weitere Details der Montagelinie für Haushaltsgeräte .
Spezifikation der Home Applicance Montagelinie
| | |
| --- | --- |
| Product | Belt Conveyor System with Work Bench |
| Conveyor Width | 250~900mm or customized |
| Conveyor Height | 750~1000mm or customzied |
| Conveyor Length | straight line, max 30~40m or customized |
| Conveyor Belt | ESD PVC 2mm/3mm or customized |
| Conveyor Speed | 2~20m/minute, adjustable by inverter |
| Work Bench | 18mm polywood with anti-static green PVC cover/stainless steel |
| Motor | motor with bidirectional operation |
| Frame Material | aluminum, carbon steel, stainless steel |
| Power | single phrase 220V or three phrase 380V 50HZ |
| Optional | lighting/air pipe/sockets/A4 working instruction holder/tool hanger/storage shelf/work bench... |
| Application | all kinds of products' assembling and transporting |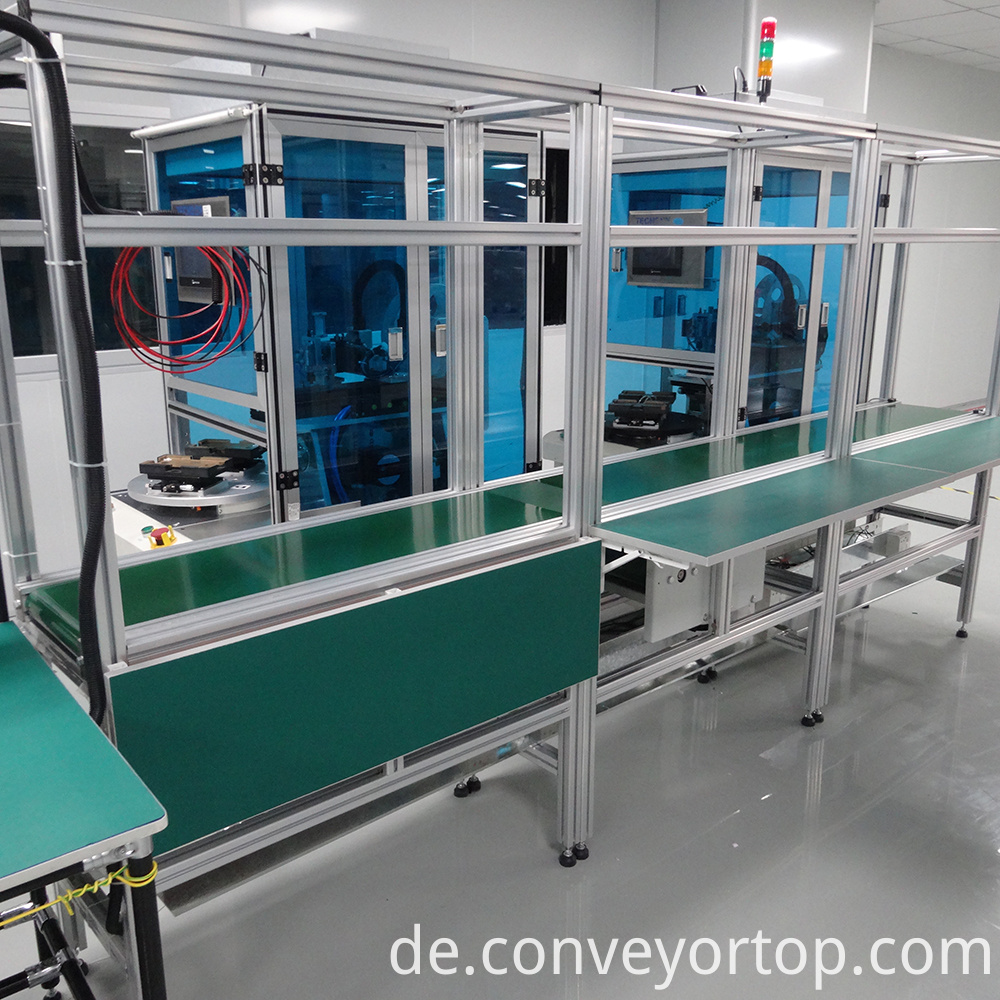 Mehr Produkte
Q: Wie kann man wissen, was die wichtigsten Produkte Ihrer Fabrik sind?
A: Bitte klicken Sie unter Produktnamen, um weitere Informationen zu erhalten!
Rollenbahn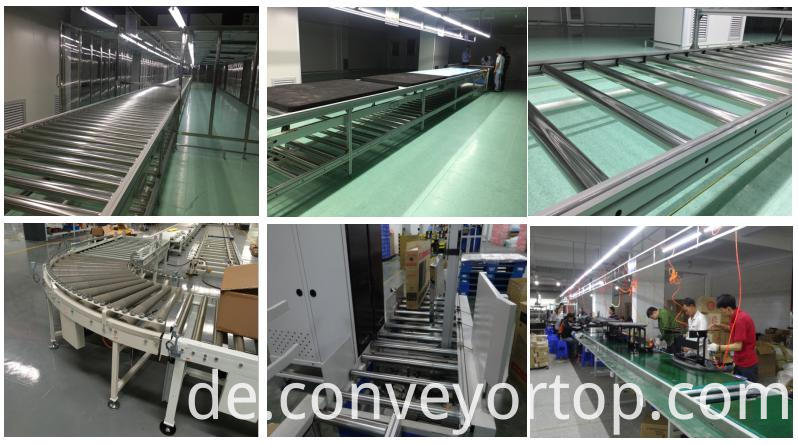 Gurtförderer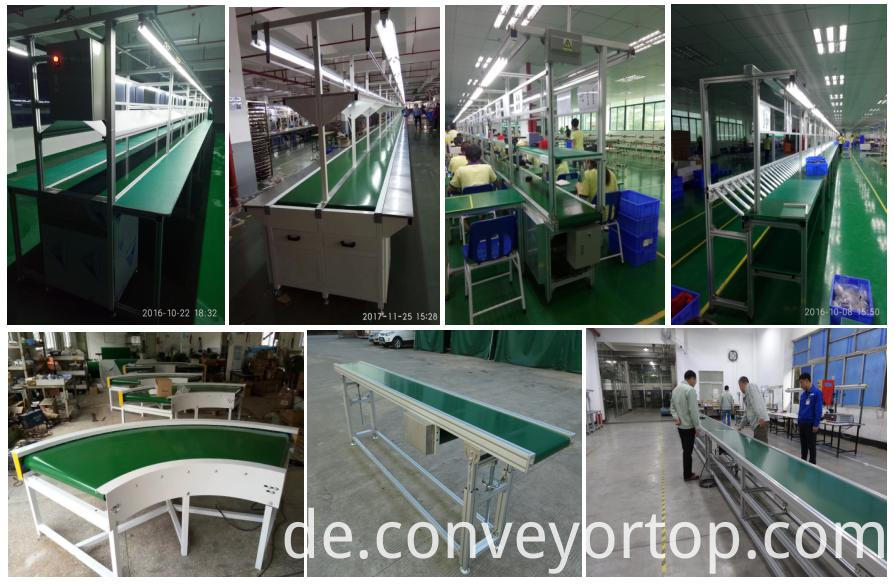 Kettenförderer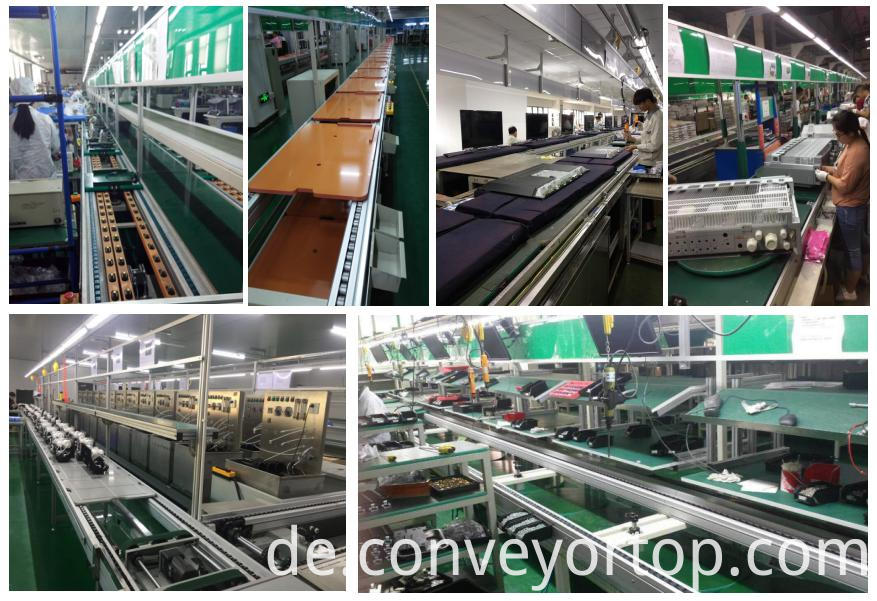 Lamellenkettenförderer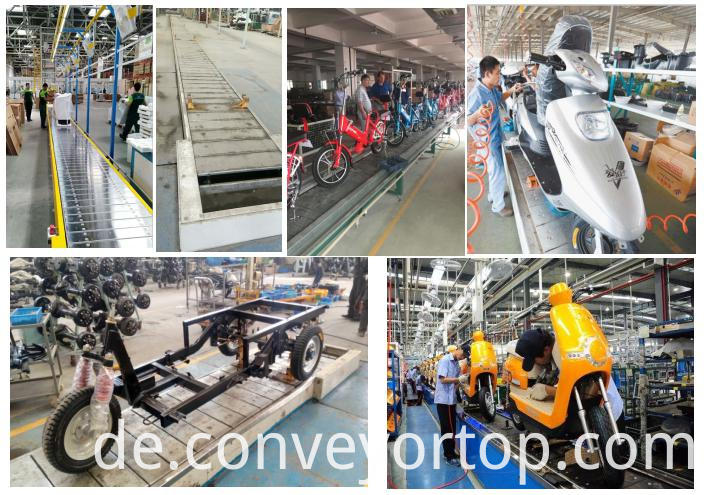 Fließband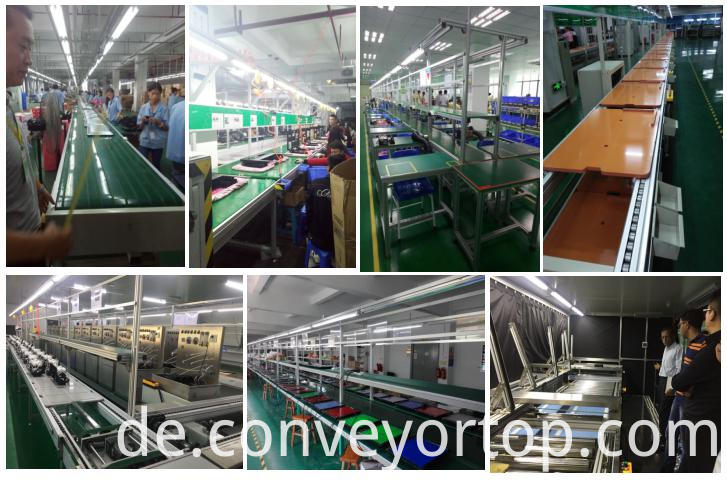 Holzkoffer-Paket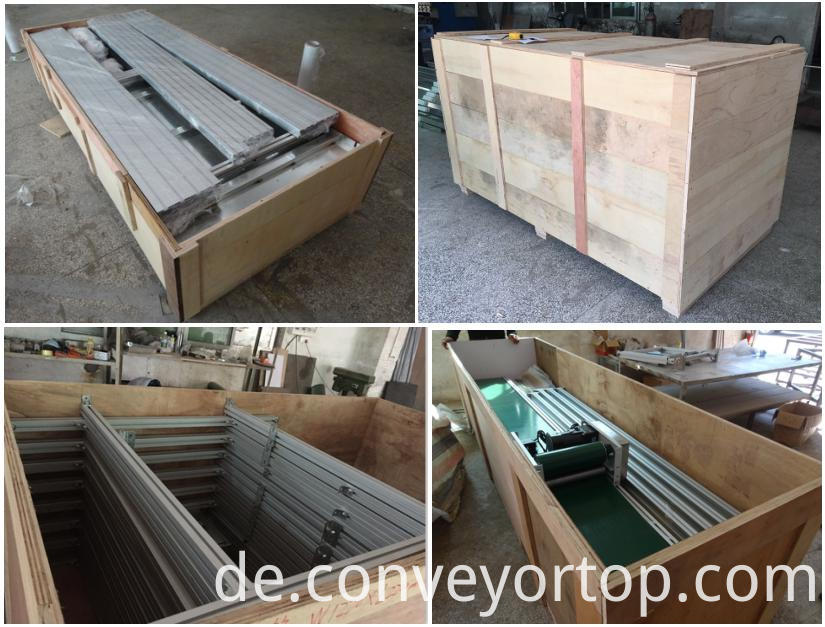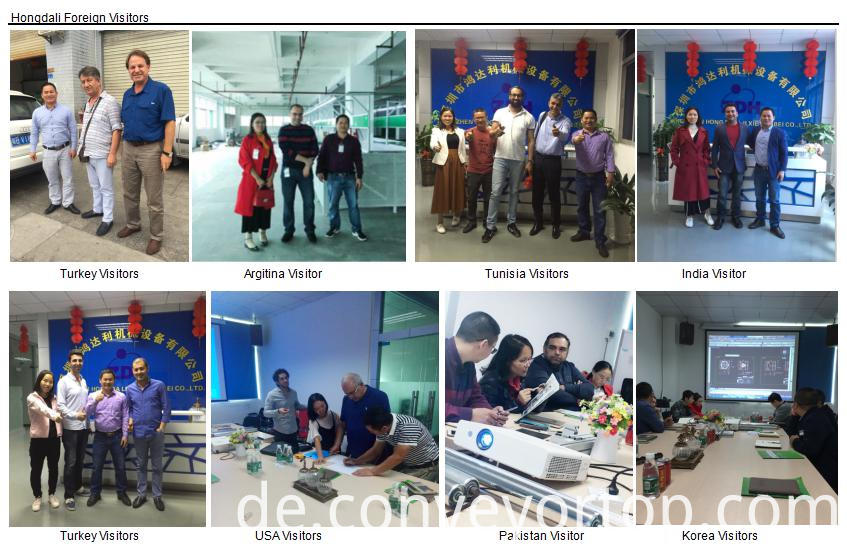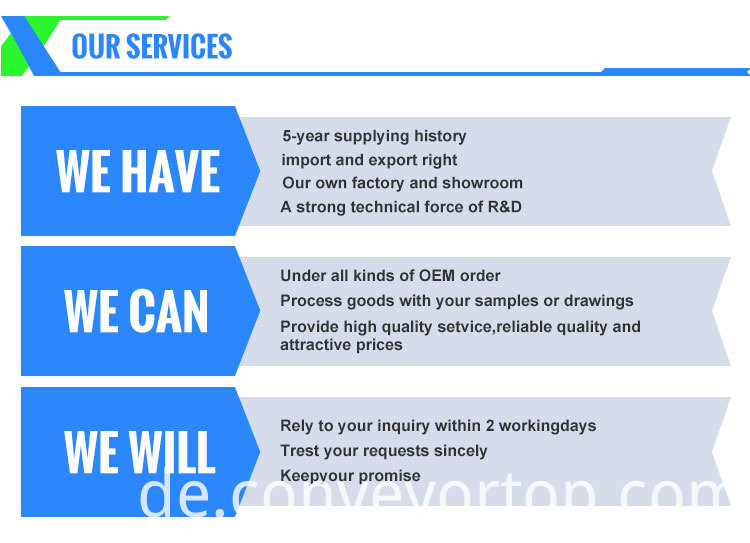 Produktgruppe : Fließband > Haushaltsgerät-Montagelinie